Escape Quest is open 7 days a week from 3:30pm - 10:00pm. 1:00pm on Weekends. We provide escapes to anyone who wants to play as well as team building events. We offer a full kitchen with beer and wine offered after 6pm most days. Check out our Tickets page for additional details on booking your next room escape.
The door will be locked, but just a light push will open the door so don't get too scared.

Ticket prices vary based on location. Reference each exit game for current rates.
If you do not book the entire room other players may join your group
No Refunds or Exchanges
Escape Quest is 13+ with a guardian
Escape Quest is 21+ only after 6pm daily
Show up early! with movies and escapes starting back to back you wont want your escape cut short
Instructions and escape plot are provided at the beginning of your escape
2-way radios are provided if you need a hint
NAMPA, ID: Parking can be found in the back of Karcher Mall at the entrance to Northern Lights Cinema Grill
Food and drink are available in the lobby of Northern Lights, however drinks only are allowed in the room during play.
Escape Quest IS challenging; don't spoil the fun for yourself or others by sharing how it is solved.
Do you and your friends have what it takes to solve the puzzles, follow the clues and escape the room in 50 minutes? This is your quest, should you choose to accept it. 13yrs+ ranging from 2 to 8 players.
Nampa, Idaho
Escape Quest of Idaho offers Exit Games, Team Building Activities and Competitive Mystery Game Experiences at our location, or yours.
Current Escape: Helter Skelter
Salem, Oregon
Escape Quest of Oregon offers Exit Games and Team Building Activities at our location, or yours.
Current Escape: The Cabin Escape
Bring your work team down to Escape Quest for a team building experience they are sure to remember. Teams of 10 join up to try and escape our 'locked' room using their skills in logical and lateral thinking. Escape Quest now brings the fun of exit games to you!
Pirate Cove Plunder
Nothing brings a team together like winning millions of dollars. The media has been in a frenzy lately, reporting on the latest antics from America's self-made billionaire, prankster, and eccentric philanthropist, John Buckingham.
The Quest Box
Sharpen your Time Management Skills with Time Travel! You work in Boise, ID. A city steeped in history, much of which was captured by the icon newspaper you now know as the Idaho Statesman.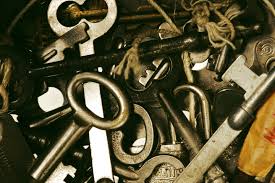 Enjoy a competitive exit game experience at your next event or special occassion. We come to you and facilitate this great competitive mystery or exit strategy game. Make it a team competition, offer prizes and so much more!